KEYNOTE ADDRESS
David Bordwell is Jacques Ledoux Professor Emeritus at the University of Wisconsin—Madison. He has received the Chancellor's Award for

Teaching, an honorary doctorate from the University of Copenhagen, and fellowships from the Fulbright and Guggenheim foundations. In spring 2017 he was the Chair of Modern Culture at the John W. Kluge Center at the US Library of Congress. He is the author of several books on film history and aesthetics, including Narration in the Fiction Film (1985), Ozu and the Poetics of Cinema (1988), The Cinema of Eisenstein (1992), On the History of Film Style (1997), Planet Hong Kong (2000), The Way Hollywood Tells It (2006), Poetics of Cinema (2007), The Rhapsodes: How 1940s Critics Changed American Film Culture (2016), and Reinventing Hollywood: How 1940s Filmmakers Changed Movie Storytelling (2016). With Kristin Thompson he has written two textbooks, Film Art: An Introduction and Film History: An Introduction. He collaborated with Thompson and Janet Staiger on The Classical Hollywood Cinema: Film Style and Mode of Production to 1960 (1985). He and Thompson blog regularly at www.davidbordwell.net.
PAPER PRESENTATIONS

Tino Balio is Emeritus Professor of Film Studies, Department of Communication Arts, University of Wisconsin-Madison. He is the author of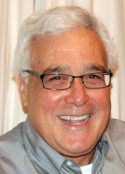 numerous books and articles on the American film industry, including, United Artists: The Company Built by the Stars (1975), The American Film Industry, ed. (1976), United Artists: The Company That Changed the Film Industry (1987), Hollywood in the Age of Television, ed. (1990), Grand Design: Hollywood as a Modern Business Enterprise, 1930-1939 (1993), The Foreign Film Renaissance on American Screens: 1946-1973 (2010), Hollywood in the New Millennium (2013), and most recently, MGM (2018), the inaugural volume of the Routledge Hollywood Centenary Series. Balio served as director of the Wisconsin Center for Film and Theater Research (1966-1983) and was the 2001 recipient of the inaugural Academy Film Scholar Grant from the Academy of Motion Picture Arts and Sciences.
Maria Belodubrovskaya is Assistant Professor of Film in the Communication Arts Department at the University of Wisconsin–Madison.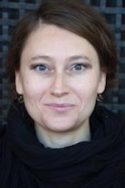 She has published articles in Cinema Journal, Film History, Slavic Review, Studies in Russian and Soviet Cinema, Projections, and KinoKultura and is the author of Not According to Plan: Filmmaking under Stalin (Cornell University Press, 2017). The book is a history of the Soviet film industry during the Stalin period (1930–1953) that compares Soviet filmmaking to that of Hollywood. In contrast to previous histories, which consider this period entirely within the framework of Stalinism, she argues that there were many intersections between the two industries. Moreover, the comparison sheds new light on where the Soviets had succeeded and where they had failed. Her second book, tentatively entitled Beyond Montage, will look at Soviet cinema's approach to style and narrative, again in comparison to Hollywood. She argues that the plotting of many Soviet films was unclassical, while their styles developed in many ways in parallel to Hollywood.
John Belton teaches film at Rutgers University and is the author of five books, including Widescreen Cinema, winner of the 1993 Kraszna Krausz prize for

books on the moving image, and American Cinema/American Culture. He received a Guggenheim Fellowship to research a book on digital cinema and an Academy Fellows grant to research a book on motion picture color. He is Chair of the Board of Editors of SMPTE's Motion Imaging Journal and also edits a series of books on film and culture for Columbia University Press.
Vincent Bohlinger is Associate Professor and Director of Film Studies at Rhode Island College. His principal research area is Soviet cinema of the 20s

and 30s, and his work has been supported by grants from the Fulbright-Hays, Social Science Research Council, Woodrow Wilson International Center for Scholars, and National Endowment for the Humanities. Since 2013 he has been a Center Associate at Harvard University's Davis Center for Russian and Eurasian Studies. His book project – Toward a Second Utopia: Soviet Film Style between Montage and Socialist Realism, 1928-1936 – examines how Soviet filmmakers and critics thought about film style in relationship to the stylistic norms and technological developments of Hollywood and the West. He is also currently coediting a volume on Russian and Soviet movie stars.
Stefan L. Brandt is Professor of American Studies at the University of Graz and former President of the Austrian Association for American Studies. After
receiving his PhD and Venia Legendi at Freie Universität Berlin, he became affiliated with various international universities, among others Freie Universität Berlin, University of Vienna, Università Ca' Foscari, Radboud Universiteit, University of Toronto, York University, and Harvard University. He is also a former fellowship holder of the Canadian Government's 'Faculty Enrichment Program.' Brandt has talked and published on a wide range of topics within Film Studies and American Popular Culture, e.g., on Blade Runner and Dark City ("The City as Liminal Space"), the early James Bond films ("Carnival of Masculinity"), and Tod Browning's movies ("White Boy in Wonderland"). He has published three monographs – Male Gazes (1999), Staged Masculinity (2007), The Culture of Corporeality (2007) – and (co-)edited four anthologies – among them, on Douglas Sirk's Imitation of Life (1999). Three co-edited volumes on film-related issues (among them, Fantastic Cities, Univ. of Mississippi Press) are forthcoming. Brandt has taught a wide variety of film-related seminars and lecture series (e.g., on the cinema of the fifties, on Alfred Hitchcock, and three surveys of American film history).
Chris Cagle is an associate professor of film history and theory in the Film and Media Arts Department at Temple University in Philadelphia. His research interests include classical Hollywood, cinematography, documentary, and social theory. His book, Sociology on Film: Postwar Hollywood's Prestige Commodity (Rutgers University Press), examines the 1940s social problem film as both a form of popular sociology and a strain of middlebrow "prestige" cinema. Additionally, he has published essays in Cinema Journal, Screen, and Quarterly Review of Film and Video, and in a number of edited volumes, including most recently Cinematography (Patrick Keating, ed., Rutgers UP) and Middlebrow Cinema (Sally Faulkner, ed., Routledge). His newest book project is an examination of an international "festival film" style in contemporary documentary. His blog, Category D, showcases research in progress and discusses disciplinary issues in film and media studies.
Liz Clarke is an assistant professor of film and popular culture in the Department of Communications, Popular Culture and Film at Brock University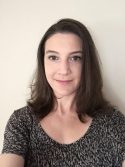 in Canada. Her research women and American film history. She has written about masculinity and the war film, female protagonists in war films during the 1910s, and women screenwriters in early Hollywood.
Steven Cohan is Dean's Distinguished Professor Emeritus in English at Syracuse University and Past President of the Society for Cinema and Media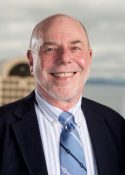 Studies. He has taught and published on multiple aspects of classical Hollywood. His authored books include Masked Men: Masculinity and the Movies in the Fifties and Incongruous Entertainment: Camp, Cultural Value, and the MGM Musical. His edited or coedited books include Screening the Male: Exploring Masculinities in Hollywood Cinema, The Road Movie Book, Hollywood Musicals: The Film Reader, and The Sound of Musicals. Additionally, he has published essays on Cary Grant, Hope and Crosby, Fred Astaire, Gene Kelly, William Holden, and Danny Kaye; and he has forthcoming articles on Billy Wilder's apartment plots, Judy Garland and cult fandom,and Hollywood's postwar Paris Musicals. His work has appeared in Screen, Camera Obscura, Celebrity Studies, and Cinema Journal. He has lectured in the US and Europe on classical Hollywood, and is presently part of a digital humanities project on the musical based in the various campuses of the University of Paris. His new book, Hollywood by Hollywood: The Backstudio Picture and the Mystique of Making Movies, will be published by Oxford University Press later this year.
Blair Davis is an Associate Professor of Media and Cinema Studies in the College of Communication at DePaul University in Chicago, IL. His books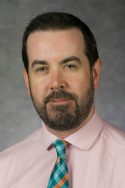 include The Battle for the Bs: 1950s Hollywood and the Rebirth of Low-Budget Cinema (Rutgers University Press, 2012), Movie Comics: Page to Screen/Screen to Page (Rutgers University Press, 2017), and Comic Book Movies (Rutgers University Press, 2018). He has articles featured in the Historical Journal of Film, Radio and Television and the Canadian Journal of Film Studies, and essays in such anthologies as Reel Food: Essays on Film and Food (Routledge, 2004), Horror Film: Creating and Marketing Fear (University Press of Mississippi, 2004), American Horror Film: The Genre at the Turn of the Millennium (University Press of Mississippi, 2010), Recovering 1940s Horror Cinema: Traces of a Lost Decade (Lexington Books, 2014) and the Eisner-Award-winning The Blacker the Ink: African Americans and Comic Books, Graphic Novels and Sequential Art (Rutgers University Press, 2015). He is the editor of an 'In Focus' section for a 2017 issue of Cinema Journal on the graphic novel Watchmen, and recently appeared on the premiere episode of AMC's James Cameron's Story of Science Fiction.
Peter Decherney is Professor of Cinema and Media Studies and English at the University of Pennsylvania. He holds a secondary appointment at the

Annenberg School for Communication and an affiliation with the Center for Technology, Innovation, and Competition at Penn Law School. He is the author or editor of five books including Hollywood's Copyright Wars: From Edison to the Internet and Hollywood: A Very Short Introduction. Prof. Decherney has been an Academy of Motion Picture Arts and Sciences Scholar, a fellow of the American Council of Learned Societies, and a U.S. State Department Arts Envoy to Myanmar. Subsequently, he returned to Myanmar to direct the short documentary, Filmmaking for Democracy in Myanmar. He is a regular contributor to Forbes.com, and he has won multiple teaching awards. His course on the history of Hollywood is available though the edX platform as a free open online course (a MOOC).
Lisa Dombrowski is an associate professor in the College of Film and the Moving Image at Wesleyan University. She is the author of The Films of

Samuel Fuller: If You Die, I'll Kill You!, the editor of Kazan Revisited, and has written for The New York Times, Film Comment, Film Quarterly, Film History, and the Criterion Collection, among others. Dombrowski's research concerns the art and business of cinema, with an emphasis on post-WWII film form and modes of production. She teaches courses on film history, industry, and aesthetics that encompass studio-era Hollywood, American independent cinema, international art cinema, East Asian cinema, and melodrama and the woman's picture. Dombrowski is currently conducting archival research for a book on Robert Altman and American independent cinema in the 1990s and 2000s. She received her Ph.D. in Film Studies from the University of Wisconsin-Madison.
Kyle Edwards is Associate Professor of Cinema Studies at Oakland University (Rochester, MI), where he teaches courses in film history and theory. His research on the industrial history of Hollywood has appeared in a variety of academic journals and edited collections. He is currently at work on a book manuscript on the Hollywood B-Film, and also serves as Associate Editor of Creative Industries Journal (Routledge).
Ryan Jay Friedman is associate professor of English and the director of the Film Studies Program. He specializes in early African American film and the

racial politics of classical Hollywood, while teaching courses and writing on a range of other topics, including African American literature, film theory and American film's social histories. He is the author of Hollywood's African American Films: The Transition to Sound (Rutgers University Press, 2011) and of The Movies as a World Force: American Silent Cinema and the Utopian Imagination (forthcoming from Rutgers University Press). He contributed a chapter, "Race Cinema, the Transition to Sound, and Hollywood's African-American-Cast Musicals," to the collection, Early Race Filmmaking in America, ed. Barbara Lupack (Routledge, 2016). His scholarship has also appeared in Quarterly Review of Film & Video; English Literary History; Arizona Quarterly; The Journal of American History; and Historical Journal of Film, Radio and Television.
Philippa Gates is Professor in Film Studies at Wilfrid Laurier University, Canada. Her publications include the books Transnational Asian Identities in

Pan-Pacific Cinemas (Routledge, 2011), Detecting Women: Gender and the Hollywood Detective Film (SUNY Press, 2011), and Detecting Men: Masculinity and the Hollywood Detective Film (SUNY Press, 2006), as well as articles on gender, race, and age in Hollywood genre films in Canadian Journal of Film Studies, Quarterly Review of Film and Video, Journal of Film and Video, Framework, Post Script, Journal of Popular Culture, and various edited collections. Her current book project, entitled Criminalization/Assimilation: Chinese/Americans and Chinatowns in American Film to 1950, traces the various ways that American film explored and exploited Chinatown communities and Chinese immigrants in American genre films in the first half of the twentieth century.
Mark Glancy's contribution to the study of classical Hollywood cinema has been made primarily through conducting archival research to investigate how

films were produced, regulated, and exhibited during the studio era. More specifically, his research has brought to light new information concerning studio finances (especially at MGM and Warner Bros.); the importance and influence of foreign markets during the studio era; the impact that industry and studio policies had on filmmaking; the range of American exhibition practices during the 1930s; the place of fan magazines in film culture; and transnational perspectives on Hollywood films and filmmaking. These interests informed the research for his first book, When Hollywood Loved Britain (1999), which centers on the representation of Britain in Hollywood films made during the Second World War, and also his more recent book, Hollywood and the Americanization of Britain (2013), which explores the reception of Hollywood films in Britain over many decades. These interests also inform his current research project, a critical biography of Cary Grant, which draws upon Grant's own collected papers and a variety of other archival sources to investigate the creation and evolution of his star persona, as well as issues of agency and authorship within the studio system.
Daniel Goldmark is Professor of Music and Director of the Center for Popular Music Studies at Case Western Reserve University. He works on American
popular music, film and cartoon music, and the history of the music industry. He is the author or editor of seven books, including Tunes for 'Toons: Music and the Hollywood Cartoon (California, 2005), Beyond the Soundtrack: Representing Music in Cinema (with Richard Leppert and Lawrence Kramer; California, 2007), Funny Pictures: Animation and Comedy in Studio-Era Hollywood (with Charlie Keil; California, 2011), and Sounds for the Silents: Photoplay Music from the Days of Early Cinema (Dover, 2013). He is the series editor of the Oxford Music/Media Series from Oxford University Press. He was an archivist at Spümcø Animation in Hollywood, where he also worked as the music coordinator on the short cartoons "Boo-Boo Runs Wild" and "A Day in the Life of Ranger Smith." Goldmark was research editor at Rhino Entertainment in Los Angeles from 1997-2001, where he also produced or co-produced several collections and anthologies.
Barry Keith Grant is Professor Emeritus of Film Studies and Popular Culture at Brock University in Ontario, Canada. An Elected Fellow of the Royal Society

of Canada, he is the author or editor of more than 2 dozen books, several of which have been used for many years as course texts, including Film Genre Reader and Documenting the Documentary. His books include 100 Science Fiction Films (British Film Institute, 2013), Invasion of the Body Snatchers (British Film Institute, 2010), The Dread of Difference: Gender and the Horror Film (U Texas Pr, 1996, 2015), and Shadows of Doubt: Negotiations of Masculinity in American Genre Films (Wayne State U Pr, 2011). His work has appeared in numerous anthologies and journals, and he has lectured around the world on film and popular culture. Winner of numerous awards for teaching and research including the Canadian Association of University Teachers' national Distinguished Academic Award, he is also the editor of the Contemporary Approaches to Film and Media (including TV Milestones) series for Wayne State University Press and the New Approaches to Film Genre series for Wiley-Blackwell.
Helen Hanson is a Senior Lecturer in Film Studies, University of Exeter. She is a co-editor of the Music, Sound and the Moving Image Journal. Her research

and publications are concerned with industrial, generic, stylistic and representational histories of Hollywood cinema. She is the author of Hollywood Soundscapes: Film Sound Style, Craft and Production in the Classical Era (BFI/Palgrave: 2017); Hollywood Heroines: Women in Film Noir and the Female Gothic Film (I B Tauris: 2007), and the co-editor (with Catherine O'Rawe) of The Femme Fatale: Images, Histories, Contexts (Palgrave: 2010) and (with Andrew Spicer) of A Companion to Film Noir (Wiley-Blackwell: 2013). She is currently working on the 'creative histories' of women working behind the scenes in Classical Hollywood cinema.
Scott Higgins is Charles W. Fries Professor of Film Studies and Director of the College of Film and the Moving Image at Wesleyan University. His books

include Harnessing the Technicolor Rainbow (2007), Arnheim for Film and Media Studies (2011), and Matinee Melodrama (2016). He has contributed to Serial Narrative (2017), Behind the Silver Screen: Editing and Special Effects (2016), and The Ultimate Stallone Reader (2014).
Eric Hoyt is Associate Professor of Communication Arts at the University of Wisconsin–Madison. His first book, Hollywood Vault: Film Libraries before

Home Video (University of California Press, 2014), explored how the Hollywood studios exploited their old movies across new markets and technologies from the 1910s through the 1960s. He also served as a co-editor of the book, Hollywood and the Law (BFI/Palgrave, 2015), which explored the historical relationship between the Hollywood studios and legal institutions, and has published numerous journal articles about Hollywood's entanglements with copyright, tax law, and international trade policies. In addition to publishing about Hollywood history, Hoyt has been a leader in the enabling broad access to historical sources and building digital tools to help us better understand them. Hoyt leads the Media History Digital Library (MHDL), which has scanned over 2 million pages of books, magazines, and trade papers related to film and broadcasting history. He also served as the lead software developer of the MHDL's search platform, Lantern, and data mining tool, Arclight, which received a Digging into Data grant from IMLS and SSHRC. His current book project combines archival research, close reading, and computational distant reading to examine the history of the Hollywood's trade press.
Mary Huelsbeck is the Assistant Director of the Wisconsin Center for Film and Theater Research, one of the world's major archives of research materials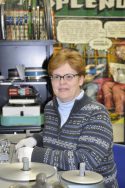 relating to the entertainment industry; it contains more than 300 collections from playwrights, television and motion picture writers, producers, actors, designers, directors, and production companies, including extensive materials from Hollywood studios Warner Bros. and United Artists. Huelsbeck has twenty years of experience managing film, videotape, audio, photograph, manuscript, and three dimensional object collections, and has worked in museums, libraries, and archives. She holds MA degrees in History and Library Science from the University of Wisconsin-Milwaukee.
Kathryn Kalinak is Professor of English and Film Studies at Rhode Island College. She is the author of numerous articles on the subject of film music.
Her first book, Settling the Score: Music and the Classical Hollywood Film (University of Wisconsin Press, 1992) situates the film score of the classical Hollywood studio period in terms of historical, theoretical, and musical contexts. How the West Was Sung: Music in the Westerns of John Ford (University of California Press, 2007), examined how the director John Ford, in his Hollywood westerns, exploited music, especially song, in defining the geographical and ideological space of the American West. Film Music: A Very Short Introduction (Oxford University Press, 2010) provides an overview of film music as a global practice and has been translated into Hungarian, with editions in Italian and Chinese forthcoming. Kathryn has edited two anthologies, Notes From the Frontier: Music and the Western (Routledge, 2011), and Sound: Dialogue, Effects (2015). She has delivered keynote addresses at film music conferences in Surrey, England, Nijmegen, Netherlands and Vilnius, Lithuania and at the Northern Film Festival in Leeuwarden, Netherlands. She delivered the Distinguished Lecture in Music at the University of Tennessee in 2015. In 2011 she was named the Mary Tucker Thorp Professor of Rhode Island College.
Patrick Keating is an Associate Professor of Communication at Trinity University in San Antonio, where he teaches courses in film and media studies.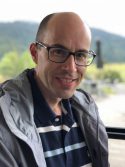 His book, Hollywood Lighting from the Silent Era to Film Noir, won the Best First Book Award from the Society of Cinema and Media Studies. The Academy of Motion Picture Arts and Sciences has named him an Academy Film Scholar in support of his research on the history of camera movement in Hollywood cinema. He is the author of several essays on Hollywood film, including two contributions to The Classical Hollywood Reader. In 2014, he edited Cinematography, a contribution to Rutgers's Behind the Silver Screen series. Most recently, he has been creating video essays about camera movement in Hollywood.
Charlie Keil is Principal of Innis College and a Professor in the Cinema Studies Institute and the Department of History at the University of Toronto. He has

published extensively on the transitional period of early American cinema, a period that directly precedes the advent of classicism, in such works as Early American Cinema in Transition: Story, Style and Filmmaking, 1907-1913 (U Wisconsin P, 2001), American Cinema's Transitional Era: Audiences, Institutions, Practices (with Shelley Stamp, U California P, 2004), and Cinema of the 1910s: Themes and Variations (with Ben Singer, Rutgers UP, 2009). He has also written on the classical and post-classical periods in numerous essays and in Funny Pictures: Animation and Comedy in Studio-Era Hollywood (with Daniel Goldmark, U California P, 2011) and Editing and Special/Visual Effects (with Kristen Whissel, Rutgers UP, 2016). His most recent book is A Companion to D.W. Griffith (Wiley-Blackwell, 2018), and his current project, co-authored with Denise McKenna and under contract to University of California Press, examines the origins of Hollywood. He is a 2014 recipient of the Faculty of Arts & Science Outstanding Teaching Award.
Christina Lane is Chair and Associate Professor in the Department of Cinema and Interactive Media and Director of the Norton Herrick Center for Motion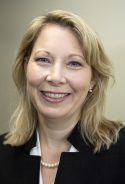 Picture Studies at the University of Miami. Her research interests include American stars and filmmakers, authorship, feminist theory, cultural studies, and historical/archival approaches. Her work has appeared in Cinema Journal, Journal of Film and Popular Culture, andFeminist Media Historiesas well as numerous anthologies. Recent publications include a chapter (co-authored with Jo Botting) on Alma Reville in Hitchcock and Adaptation: On the Page and Screen, "A Modern Marriage for the Masses: Carole Lombard, Clark Gable, and the Cultural Front" in Quarterly Review of Film and Video, and a video essay on Lombard inThe Cine-Files. She is currently writing a biography on the life and career of screenwriter-producer Joan Harrison, forthcoming in 2019.
Richard Maltby is the Matthew Flinders Distinguished Professor of Screen Studies and at Flinders University, South Australia, and a Fellow of the

Australian Academy of the Humanities. His publications include Hollywood Cinema, Explorations in New Cinema History, Cinema, Audiences and Modernity and Going to the Movies: Hollywood and the Social Experience of Cinema. With Ruth Vasey, he has curated the MPPDA Digital Archive of documents from the Motion Picture Producers and Distributors of America, Inc., 1922 – 1939. He is currently editing The Routledge Companion to New Cinema History, and writing a history of Warner Bros. for the Routledge Hollywood Centenary series.
Adrienne L. McLean: I consider myself primarily a scholar/historian of classical Hollywood cinema and its contexts. My major focus has been stars and stardom and whatever issues surround these (women in the film industry generally, for example, or in musicals and film noir; the intersection of other show-business styles and venues with Hollywood cinema; and so forth). My monographs include Being Rita Hayworth: Labor, Identity, and Hollywood Stardom (2004) and Dying Swans and Madmen: Ballet, the Body, and Narrative Cinema (2008). I am completing a book for Rutgers University Press on "normative" makeup and hair, including creations and representations of beauty, handsomeness, race and ethnicity, and aging, in the studio era. I have edited or co-edited several anthologies on topics ranging from Hollywood scandal to the history of costume, makeup, and hair in U.S. cinema to dogs and their work in the fiction film to movie stars of the 1930s.
Ross Melnick
is Associate Professor and Director of Undergraduate Studies in the Department of Film and Media Studies at UC Santa Barbara. He was
named an Academy Film Scholar in 2017 and an NEH Fellow in 2015 for his current book project,
Screening the World: Hollywood's Global Exhibition Empires
, 1923-2013. He is the author of
American Showman: Samuel 'Roxy' Rothafel and the Birth of the Entertainment Industry
(Columbia University Press, 2012) and an editor on the forthcoming book,
Rediscovering U.S. Newsfilm: Cinema, Television and the Archive
(Routledge/AFI Readers Series, 2018). His research has been published in
Cinema Journal, Film History
,
Historical Journal of Film, Radio and Television
,
The Moving Image
, and in several edited collections. He is the co-founder of the exhibition history website Cinema Treasures and a former curator of the collection at Museum of the Moving Image.
Paul Monticone is a lecturer in Radio-Film-Televsion Department at Rowan University and a Ph.D. Candidate in Media Studies at the University of Texas at

Austin. Drawing on archival research conducted in a dozen institutional, corporate, and personal collections, his dissertation, "For the Maintenance of the System," examines the MPPDA, as a business cultural institution, tracing its efforts, from the 1920s to the 1950s, to negotiate the often competing interests of its members, the Hollywood studios, in order to forge and channel "industry interests," the precondition for the collusive activities for which this trade association is known. In addition to his work on industry institutions of the classical Hollywood era, he has published on genre cycles and transformations in the postwar years, on industrial films during the 1920s consolidation of the studio system, and on the norms and work practices of studio-era editing departments. His research has appeared in Cinema Journal, the Quarterly Review of Film and Video, and in the Editing and Visual Effects volume of Rutgers's Behind the Silver Screen series, and, as coordinating editor of the Velvet Light Trap, edited issues on under-examined facets of the studio era cinema.
Charlene Regester is an Associate Professor in the Department of African, African American, & Diaspora Studies and Faculty Affiliate with the Global Cinema Studies Minor at the University of North Carolina-Chapel Hill. She is author of African American Actresses: The Struggle for Visibility, 1900-1960 (Bloomington: Indiana University Press, 2010 nominated for an NAACP Image Award). Regester serves on the editorial board of the Journal of Film and Video and Choice Reviews for Academic Libraries. Her articles have appeared in Film History, Film Literature Quarterly, Journal of Film and Video, Popular Culture Review, Popular Music and Society, Screening Noir, Studies in American Culture, and Western Journal of Black Studies. She has been featured in documentaries such as: Birth of a Movement (2017); North Carolina Bookwatch (2011); Movies of Color: Black Southern Cinema (2002); and American Movie Classic's Hattie McDaniel (2000), and I'll Make Me a World (1998).
Theresa Scandiffio oversees the strategic and artistic vision of the Toronto International Film Festival's education, heritage and community outreach

programmes and initiatives. Her three-fold portfolio includes: Learning offerings for all ages (primary through post-secondary school programmes and partnerships, kids+ family programming, youth committee and festival, public talks, exhibitions); the Film Reference Library and Special Collections; and the community outreach initiatives across the GTA. Prior to joining TIFF in 2010, Theresa worked on various archival, curatorial and community outreach projects and educational initiatives at museums, festivals and universities in Toronto, Chicago and Orlando. Theresa received her PhD in Cinema and Media Studies from the University of Chicago.
Thomas Schatz is the author of four books on Hollywood cinema, all of which deal with the classical era – albeit from different perspectives. Hollywood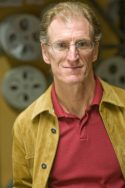 Genres, as the title suggests, examines six of the classical era's most popular forms: the Western, gangster film, hardboiled detective film, melodrama, musical and romantic comedy. The Genius of the System: Hollywood Filmmaking in the Studio Era traces the history, operations and 'house style' of several studios from the 1920s through the 1950s. Boom and Bust: American Cinema in the 1940s examines Hollywood films and filmmaking during a crucial decade-long period, from the height of the so-called Golden Age to the postwar collapse of the industry. Old Hollywood/New Hollywood: Ritual, Art, and Industry compares Hollywood films and filmmaking during the classical and post-classical eras. Although Schatz's recent work focuses mainly on contemporary Hollywood (including a current book project on the rise of Conglomerate Hollywood supported by a Motion Picture Academy Scholars grant), he continues to research and write about classical Hollywood – such as "Hitchcock and the Studio System," in The Cambridge Companion to Hitchcock (Cambridge UP, 2015).
Bradley Schauer is assistant professor in the School of Theatre, Film & Television at the University of Arizona. His book Escape Velocity: American

Science Fiction Film, 1950-1982 (Wesleyan University Press, 2017), based on primary source research, deals with the ascent of the science fiction genre's industrial and cultural status from the fifties to the early eighties. Schauer has published articles in journals such as Film History and The Velvet Light Trap, and in edited volumes including Behind the Silver Screen: Cinematography (Patrick Keating, ed., Rutgers, 2015) and Make Ours Marvel (Matt Yockey, ed. University of Texas Press, 2017). His newest article, "First-Run and Cut-Rate: Universal-International and the Postwar Programmer," has just been published in the Quarterly Review of Film and Video. Aside from classical Hollywood cinema, his research interests include the contemporary film industries, cult film and television, and the American comic industry.
Will Scheibel: As a scholar of Hollywood cinema, Will's research focuses on the relations between classical film aesthetics and the culture of modernity at

the middle of the twentieth century, particularly surrounding issues of authorship, stardom and performance, genre, and representation. With Steven Rybin, he co-edited Lonely Places, Dangerous Ground (SUNY Press, 2014), a collection of twenty essays on the films and career of director Nicholas Ray that also includes a 1977 interview published in English for the first time in its entirety. Continuing his work on Ray, the monograph American Stranger (SUNY Press, 2017) traces the lines that shape his reputation as a "rebel auteur" and contour the ideologies of his directorial style, from critical discourses on film authorship and 1950s performances of masculinity, to his foray into the film avant-garde and legacy in modernist art cinemas. Currently, Will is writing a book on actress Gene Tierney. This project contextualizes her making (and unmaking) as a star during World War II and the years that followed, but seeks to understand an alternative history of war effort and postwar trauma that defined and regulated her image across the roles of pin-up model and working-woman, war bride, maternal domestic, and "troubled beauty.
Katherine Spring is Associate Professor in the Department of English and Film Studies at Wilfrid Laurier University. Her book, Saying It With Songs: Popular Music and the Coming of Sound to Hollywood Cinema (Oxford, 2013), examined the commercial and aesthetic functions of popular songs in studio films produced during the transition to sound. Her scholarship on film sound and music of the studio era has been published in Cinema Journal, Film History, and Music and the Moving Image, as well as several anthologies, the most recent of which is the Palgrave Handbook of Sound Design and Music. The recipient of multiple research grants from the Social Sciences and Humanities Research Council of Canada, Spring was the recipient of the 2017 WLU Faculty of Arts Teaching Scholar Award.
Janet Staiger is co-author with David Bordwell and Kristin Thompson of The Classical Hollywood Cinema (1985). Applying Marxist materialist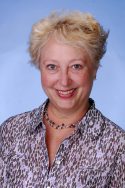 historiography and economic theory to the Hollywood industry, she organized well-known and also unexplored facts into a coherent explanation of why this worldwide dominant industry operates as it does. Both cultural factors (such as how to tell a "good" story and character development that focuses on individual choice-making) and economic factors (i.e., efficiency, divided labor, trended technological innovations) explain the modes of production from the camera-person mode, through the director-, director-unit, central-producer, producer-unit, and, finally, the package-unit systems, the last of which remains the major method for contemporary Hollywood. Professor Staiger avoids economic-only explanations to this industry. She popularized the opposition between "standardization versus product differentiation" to explain trends and innovations. She also emphasized the impact of discourse. Since 2000, she has outlined an approach to individual agency within complex socio-cultural conditions. Drawing from Foucault's late work, she posits that individuals have economic, sociological, and psychological imperatives to "self-fashion" their work. These imperatives work well within Hollywood because it tends to reward innovation within its norms of practice and recognizes self-projection behaviors. Branding and star/celebrity activities fit well within this theory as do directorial flourishes to suggest some sort of auteurism.
Shelley Stamp is the author of two award-winning books, Lois Weber in Early Hollywood and Movie-Struck Girls: Women and Motion Picture Culture after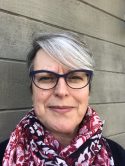 the Nickelodeon, and Founding Editor of Feminist Media Histories: An International Journal. She is currently at work on a history of Women and the Silent Screen in America, co-authored with Anne Morey, and a study of film noir's female audience in the 1940s. Stamp has lectured widely on her work in the US, Canada, Europe, Australia, and Japan and her expert commentary is featured on several DVDs. She is currently curating the DVD box set Pioneers: First Women Filmmakers for Kino-Lorber. A recipient of grants from the National Endowment for the Humanities and the Academy of Motion Picture Arts and Sciences, she has served as a consultant for organizations including the National Film Preservation Foundation, EYE Film Institute Netherlands, Turner Classic Movies, and Feminist Frequency. She is Professor of Film & Digital Media at the University of California, Santa Cruz, where she won the Excellence in Teaching Award.
Kirsten Moana Thompson is Professor of Film Studies and Director of the Film Programme at Seattle University. She teaches and writes on animation

and color studies, as well as classical Hollywood cinema, German, New Zealand and Pacific studies. She is the author of Apocalyptic Dread: American Cinema at the Turn of the Millennium (SUNY Press, 2007); Crime Films: Investigating the Scene (Wallflower: 2007), and co-editor with Terri Ginsberg of Perspectives on German Cinema (GK Hall: NY, 1996). She is currently working on a new book, Color, Visual Culture and American Cel Animation, as well as an edited collection, Animation and Advertising with Malcolm Cook.
Kristin Thompson holds a Masters Degree in cinema studies from the University of Iowa and a Ph.D. from the University of Wisconsin-Madison. With

David Bordwell, she is the co-author of Film Art: An Introduction and Film History an Introduction. Her other books include The Classical Hollywood Cinema: Film Style and Mode of Production to 1960 (with Bordwell and Janet Staiger), Storytelling in the New Hollywood, Herr Lubitsch Goes to Hollywood, and The Frodo Franchise: The Lord of the Rings and Modern Hollywood. She and Bordwell have posted on their blog, Observations on Film Art, since 2006. She is also an Egyptologist, having worked eleven seasons at the site of Tell el-Amarna, and is working on a book on the royal statuary of Amarna.