The two-day gathering After Canada 150: Restoring Indigenous Knowledge and Building Community Connections is designed to facilitate rich cross-fertilization of Indigenous knowledge between communities and the academy.
Indigenous knowledge lives in the experiences of its keepers. Through the art of storytelling, the knowledge is transferred from the keeper of the story to the people. We will gather at After Canada 150: Restoring Indigenous knowledge and Building Community Connections to share, learn, and pass on knowledge.
See the "speakers" page for up-to-date information on conference speakers*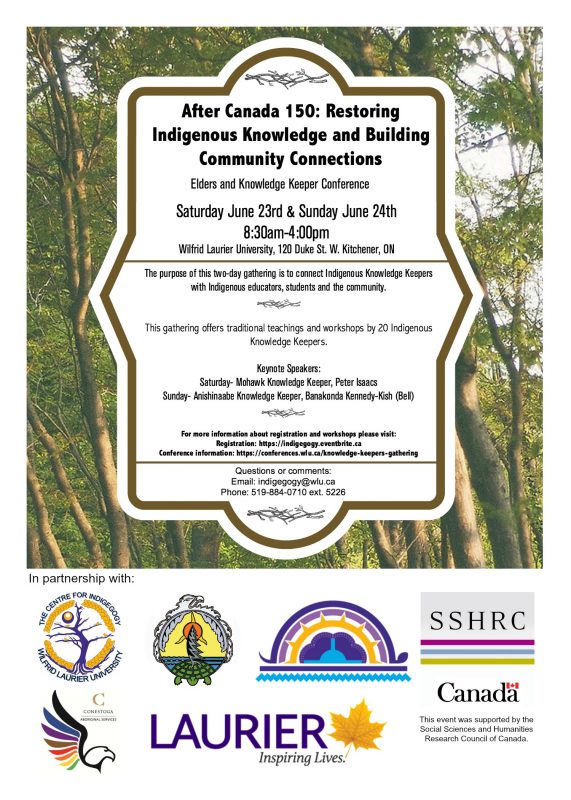 Presented in partnership with:
This event was supported by the Social Sciences and Humanities Research Council of Canada.